How & When to Stop Giving a Damn
Justin Wise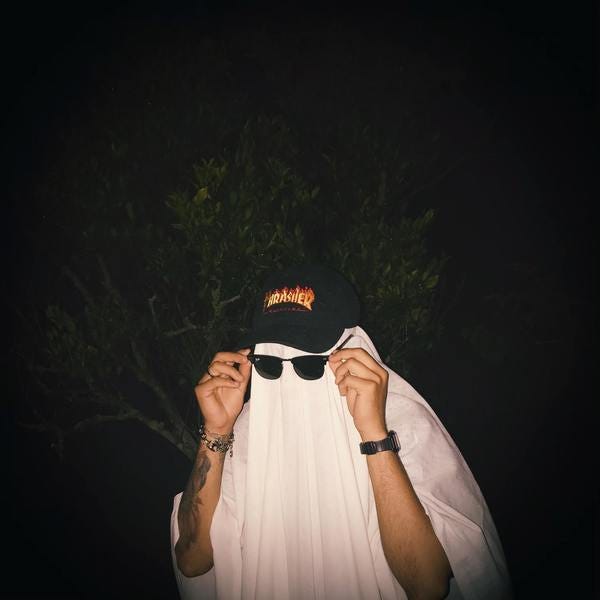 Many years ago I had a co-worker who said I "scared" her.
Let's call her "Nancy".
When we were in the same room for meetings she was visibly upset. Nancy always eyed me suspiciously. On alert.
Like when you're going through a haunted house.
You think to yourself the whole time, "I know that skeleton is a real person and is going to jump out of the coffin and scare me…I won't be afraid!"
But then…what happens?
Out jumps the skeleton and you wet your pants. Or punch someone. Soil yourself or assault someone. Those are pretty much your only options.
Happens every time.
At first I felt bad.
I internalized Nancy's comments.
What was so wrong with ME that it caused this poor woman to get the shakes when I was around?
I didn't know Nancy before working together. We had limited interaction on the job. Different departments.
I maybe had two or three conversations with her before I learned of my uncanny ability to strike fear into her heart.
Did I say something offensive?
Do I smell?
Was my bulbous cranium too much for her to handle?
I racked my brain. Every time I saw her.
What could I do? What could I say? How could I get her to see I wasn't as bad as she thought I was.
After an exhausting few months I realized something: I couldn't.
There was NOTHING I could do to change the way she saw me. Zero.
Why did I scare her so much? Who knows.
Maybe I looked like one of her past boyfriends.
Maybe she wanted my job.
Maybe she had daddy issues.
Maybe she was just overdramatic and looking for attention.
Maybe she was miserable and wanted to make someone else miserable. Even for a short amount of time.
Maybe I AM actually a scary person.
All of those could be true. Or none of them.
Who knows? I'll never know. And I don't care.
What I care about is becoming more like me.
Like today.
Today I have a lot of client meetings. Both potential and current. I used to believe clients cared about what I wore. They don't. They are too busy to care.
All clients care about is, are you getting the job done or not?
They don't care what you are wearing. And the ones who DO care are the ones who have to tuck their shirts in and have "casual Fridays". They wear name badges to work. They use terms like "synergy" and "team morale".
NOPE.
For my meetings here is what I'm wearing:
My favorite gray sport coat

A t-shirt from one of my favorite EDM artists

My favorite jeans that are two sizes too big (I lost some weight)

My "crazy" socks (they are multicolor camouflage and taste like snozberries)

My Clark desert walkers
It's what I'm comfortable in. When I'm comfortable I feel more like me and less like what others expect me to be. This helps me focus.
Focus is all that matters.
Maybe what scared Nancy was what should scare all of us.
Maybe I was posing. Maybe I was too focused on being who I thought I should be. Who Nancy wanted me to be.
Then again, maybe Nancy was scared about not becoming the person she wanted to be. So it was easier for her to project her own irrational fears onto me.
Who knows.
I stopped trying to figure out that lady a long time ago.
—
Like the article you just read? Tap the heart below. It means more people will see it and enjoy it. Thank you, dear reader!
In order to unsubscribe, click here.
If you were forwarded this newsletter and you like it, you can subscribe here.
Created with Revue by Twitter.