I Can't Afford To Grow My Business
I never used to think about money.
Until I needed it.
Then I thought about it all the time.
When my wife and I were getting ready to have our first child, one of our first family goals was to have her stay at home with the kids.
This meant I had to supplement and/or replace my meager pastor's salary as fast as humanly possible. We were on a tight deadline (9 months!) and my wife was the breadwinner in our family.
So I hustled.
I worked every angle I could.
I called in every favor I could think of.
Grabbed every contract or freelance opportunity that came my way. And somehow, someway…made it work.
(My wife refers to that time period as the "basement years," namely because I spent every waking hour in my basement office. Grinding.)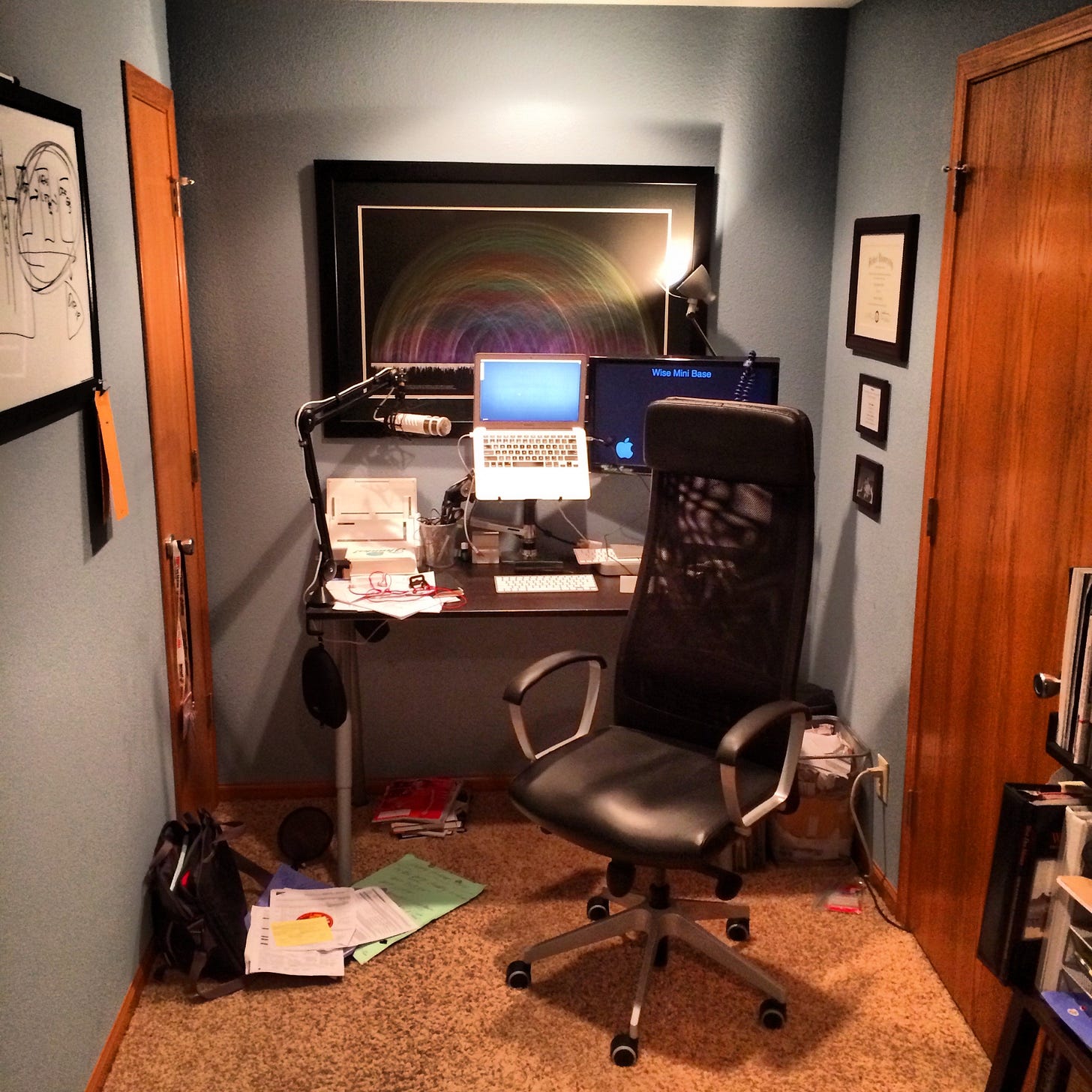 My actual basement for the "Basement Years."[/caption]
Fast forward 5 years, and I'm not grinding it out anymore.
But it's not because I'm swimming in pools of Scrooge McDuck-type money…
What set me free was learning how to make money.
My wife never has to go back to work, ever again. I never have to go "get a job" unless, someday, I choose to. And it's because I've acquired a skill set which allows me to make money whenever I want.
Here's a dirty little secret the banks and the gurus and the capitalists don't want you to know: the feeling of security and safety doesn't actually come from the number in your bank account.
Money comes, money goes. The security and confidence come from possessing and growing the skillset to generate revenue just like an ATM—whenever you want.
Invest In Yourself! (but...what does it actually mean?)
I'll just come out and say it. Sometimes you have to spend money you don't have to get to the things that you want:
A business breakthrough

A stronger, richer network

A bigger paycheck

FU money so you can quit your job

...whatever
Every breakthrough I've had in business was precipitated by a massive investment in myself.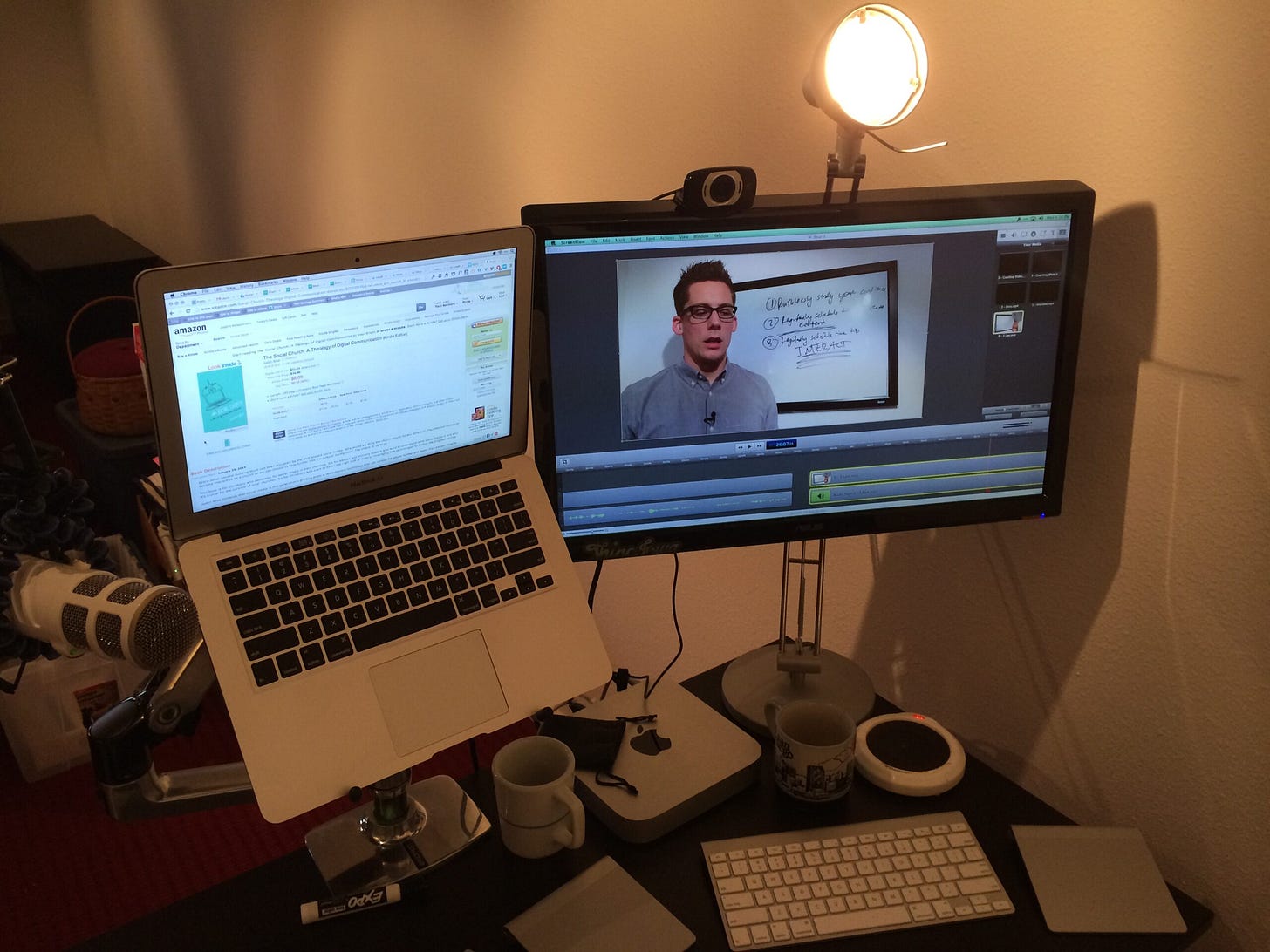 And that's exactly how I looked at it: an investment.
I mean, who's going to best position my company for growth? Me.
Who's got my company's best interests at heart? Me.
Who stands to benefit most from the growth of the company? Me.
So, who better to invest in than…me?
Every investment I've made in business revolved around speed. I want to get to where I want to go faster, so I invest in the people and resources to help me make the jump quicker than I could do it myself.
Could I have figured it out on my own? Sure. But at what cost?
Months, years, decades of time that I can't get back.
Did I sometimes make those investments when I "technically" didn't have the cash in the bank to do so? Absolutely. But, because I saw each opportunity as an investment and not a cost, I knew I would make the money back (and then some) within a reasonable period of time.
And you know what? Save one notable exception (I'll tell you about that on Friday), that's been the case for every massive investment I've made in myself. I make my money back and 3x, 5x, sometimes 10x'ing the initial amount.
Here's what I realized (and also what I want you to consider): THERE IS A HUGE COST TO WAITING.
Waiting usually means staying stuck with the results, income, and stale business model you have right now, until somehow, magically, you generate enough extra cash to invest in yourself…and build a business that generates the extra cash you need to invest.
Do you see how backward this line of thinking is?
It's not logical.
It doesn't make sense.
It's like the old saying, "if you continue to do what you've always done, you'll get what you've always got."
The bigger the investments I make in myself, the more comfortable I get with pulling the trigger on a new investment, oftentimes WAY before I'm "ready."
The truth is, I've never felt ready.
I didn't feel ready to hire my first business coach for $10,000 for a two-day private session. I didn't feel ready to spend $7500 for a half-day session with a marketing expert I trusted and wanted to learn from. I didn't feel ready to spend $15,000 on a high-ticket sales coach who taught me how to sell.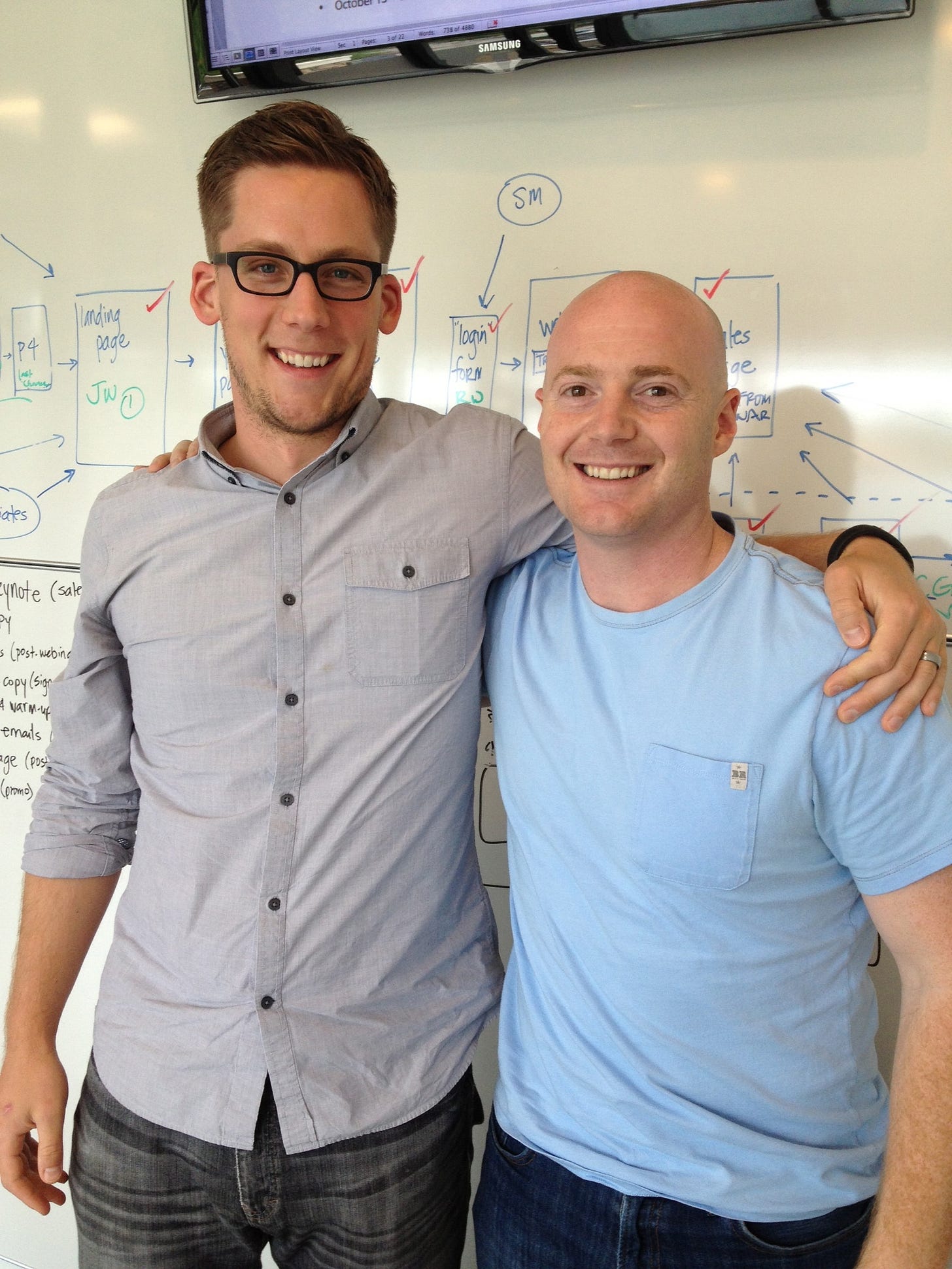 You never feel ready.
But when I give myself permission to not feel ready and make the investment anyway (so long as it's sound), I take a quantum leap into the future. It's like paying to shortcut the mile-long lines at Disneyworld. Only instead of saving myself a few hours, I'm saving myself months — if not years — of slogging it out in the trenches of DIY-ville.
Any investment I make is meant to speed up my progress. This typically comes through one of three ways: courses, coaches, or consultants. It just depends on how specialized the skillset is and how fast I want to go. Is it cheap? No. Never. (That's actually a red flag for me.) But is it worth it? Yes. 100%.
When Disaster Strikes (And It Will)
Even if the investment doesn't turn out the way I want it to, I learn so much in the process. If an investment doesn't produce the financial ROI I'm looking for, I still see a "return" by learning:
What type of business model do I need to steer clear of?

Who I do (and do not) want to work with in the future?

How I want people to feel when they work with me?
That last one is super important and I learned it after investing heavily in a consulting relationship that didn't work out. Sure, they made their money ($40k, to be exact). I got some decent tactics out of the deal. But I lost virtually the whole investment. Poof. Gone.
When you invest in your business (and yourself), you realize quickly the ROI isn't always clear or immediate.
In fact, in most cases, the binary "cause-and-effect" relationship between investment and result just doesn't exist. I believe this single factor holds more people back from investing in themselves than anything else. Even more than not having liquid cash to invest in the first place.
Think of it this way: let's say you have a garden. You want the garden to grow. So you plant the seeds. You water them. You give them sunlight. You weed the garden. And the seeds begin to grow. So, what was it that caused the seeds to sprout? Was it the sun? The rain? The soil? The absence of weeds? The correct answer, of course, is "yes."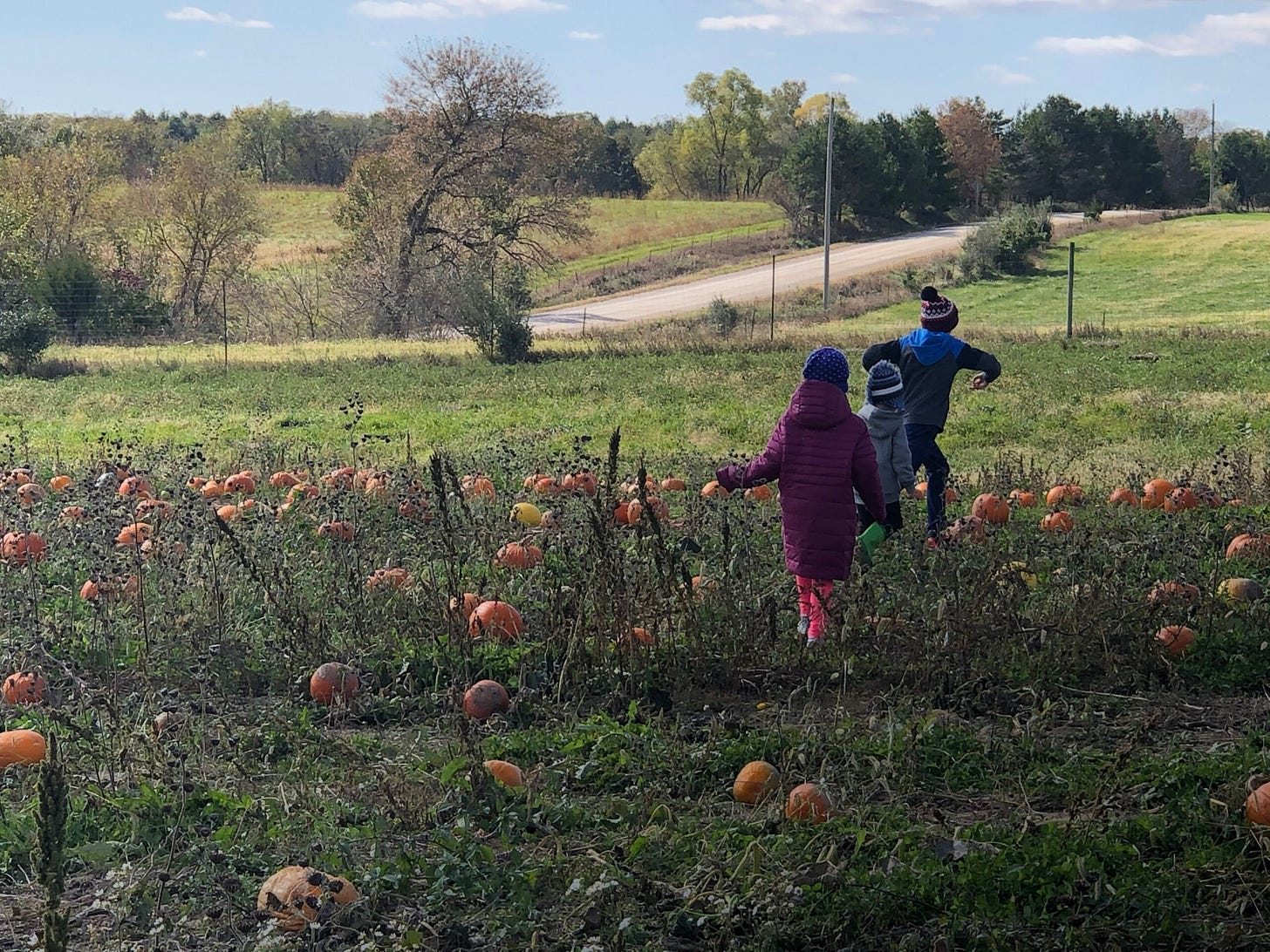 Every investment brings massive value and contributes to your growth if you know how to look at it.
For instance, the way I felt after working with that consulting agency was like I had just been slimed. I realized, then and there, I never wanted to make anyone feel that way after working with me. So while I didn't make my money back, the lessons I took away from that engagement will stick with me the rest of my life.
I learned how to treat people properly, how to onboard new clients, how to cut my losses, how to properly hire consultants in the future, and how to end a business relationship when it's no longer beneficial to me.
You must decide to squeeze every ounce of value out of every investment you make in yourself and your business. It's setting you up for more success in the future, whether it also produces immediate ROI or not it is worth every penny.
Learn How To Let Your Emotions Guide You — Not Rule You
We have emotions for a reason. They're like the indicator lights on our car's dashboard. They send us important signals about our car but, ultimately, we're driving. We're in charge. We choose where to steer. When to get gas. When to stop and when to go. Not the lights.
Too many business owners allow their "dashboard lights" (aka their emotions) to run the business. They let Fear grab the steering wheel and start driving like a crazy person:
What if I don't have enough to cover payroll?

What if I can't pay my mortgage?

What if my kids go hungry because I can't buy groceries?

What if I get evicted?

What if I end up living in a van down by the river?
So they hoard cash and never spend anything. Not because they're consciously choosing to not spend. But because Fear, Lack, and Doubt made the decision for them. They're quite literally out of control of their own business.
This is not good.
But what if we flip this around a bit and take a different look at it? What if…
You're pinching pennies now to lose out on dollars in the future?

Spending money will help you learn invaluable lessons now instead of having to learn them in a much costlier future?

Investing in your business will actually save you money down the road?
It's impossible to know for sure. But money likes to "move" and hoarding it underneath the proverbial mattress doesn't help anyone. Certainly not you.
Face Your Fears With Logic, Not Emotion
Remember how I told you emotions are good indicators but horrible "drivers"? Emotions need to be balanced at times with cold, hard facts. That's where logic comes in.
Let me give you an example: a friend of mine asked me to drinks recently to talk about a $30k investment he just made in an operations consultant. He didn't have the cash so he put the balance on his corporate credit card. His biggest concern? His credit card debt.
He was only paying the minimums on his cards and was freaking out because the balances were starting to rack up. I asked him how much he was paying in interest each month. (In my experience, that's the real killer.) His response…a whopping $500.
Not to diminish his concern, but if $500 is a lot of money to you it might be time to build a different business. $500 is nothing compared to what it got him in return. The whole operations side of his business was being re-built from the ground up, thus making him more efficient and productive with the same (or less) resources. In fact, he told me the consultant had already saved him $2,500 in monthly payments! Do you see how crazy this is?
He was so concerned about the total balance on his cards he was missing what the investment got him. $2,500 per month saves him $30,000 over the course of the year. The consultant had already paid for herself, but because it wasn't immediate he couldn't see it.
But it's not just him. It's all of us. You, me, the whole lot. We're raised to believe that spending money on ourselves or our business is bad and saving it or putting it into some BS retirement fund is good.
I'm not advocating irresponsible purchasing of products you don't need. I'm saying any amount — $10, $10,000, or $100,000 — spent on improving your skillset to make more money is money well-spent. No matter what.
Another way of thinking about it is by asking yourself the question, "how much would I spend to ensure I make more money in the future?"
The answer, of course, is anything less than what you want to make. So if you want to bring in $1,000,000 in a calendar year, you could spend up to $999,999 and still make more money. (If that were the case, we'd need to work on your profitability…but that's a different topic for a different day.)
Point being: How much would it be worth to get where you want to go months or years faster?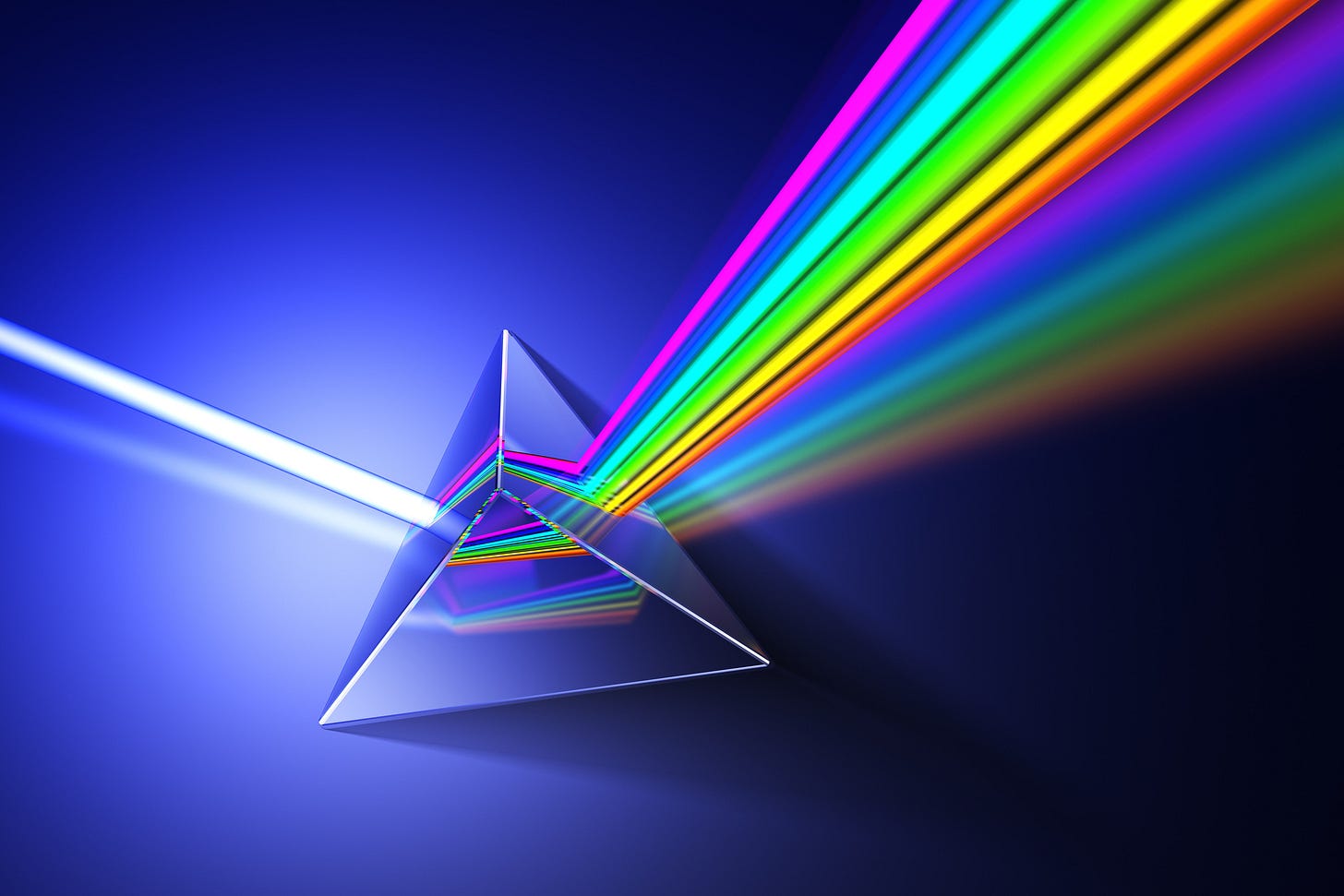 When I look at my monthly budgets, I'm easily my business's most expensive line item. I invest in myself constantly. Sometimes to a fault. Even when it doesn't work out. But does a stockbroker make one bad investment and swear off trading once and for all? No.
Investing in yourself is the safest place for you to invest.
You won't eliminate the stress of not having any money by saving. It doesn't work that way. You've got to get a bigger vision for yourself and your business. You've got to increase your earning potential and that, in my experience, only happens by investing in your future potential.
Food For Thought
Who do you admire in business?

Do you think they're afraid to invest in themselves to get to the next level?

Or do you think they went all-in on the business and future they see for themselves?
I think you and I both know the right answer.